(1535-1615)
Giambattista della
(John Baptist) Porta (1535-1615), was a Neapolitan scholar of notable ability who had devoted great attention to the study of natural and physical science. Porta visited most of his known world to gather and perfect the knowledge utilized in his writings. His first work, "Magia Naturalis"- "Natural Magick" was first published in 1558 in "four" books (written, according to the author, "Porta, " when he was fifteen years old, - see "Preface To The Reader" in "Natural Magick"). It was later expanded to twenty books compended into one volume in 1584. In this form the book had a great vogue, being translated from the original Latin into the principal European languages, and republished in the Latin edition in many places for a hundred years. The version presented here is the final compendium of his life's work, completed when he was fifty years old, transcribed from a original 1658 English translation.
The value this book gives the reader of the actual perspective of those early scientists and the way they perceived their known universe was as precious then as it is now. It should be remembered that few in Porta's time were free from credulity toward many marvels and superstitions which were inherited from the past and Porta's work shows that he was no exception, as much of the "marvelous" is found in his writings. On the whole, however, his information is definite and practical and his work is a good as could be expected of one not himself a practical experimenter or investigator, but a conscientious and scholarly student of literature, ancient and contemporary. This point is critical as it frees him of the certain prejudice a trained scientist may have given to different schools of thought. Therefore the reader is presented with a clear, unbiased view of the concepts, perception and achievements of a host of historically important scientists and philosophers through Porta's writings.
The two greatest tourist attractions of Naples about the year 1600 were, according to contemporary report, the baths at Pozzuoli and Giambattista Della Porta. Certainly Della Porta was one of the most famous men in Italy. The Emperor Rudolph and the Duke of Florence sent embassies, and the Duke of Mantua came in person to see the Neapolitan wonder-worker who had penetrated the secrets of nature and was expected at any moment to discover the philosopher's stone. He could count as friends, admirers, or detractors the most learned men of his time. Kepler, for example, and Sarpi, Bodin, Campanella, Peiresc, and Galileo. The literate world knew the results of Della Porta's investigations, experiments, and speculation through his heterogeneous publications, for the earliest edition of his Magiae naturalis (Neapoli, 1558) to De aeris transmutationibus (Romae, 1610), the last of his scientific works printed in his lifetime. He wrote on cryptography, horticulture, optics, mnemonics, meteorology, physics, astrology, physiognomy, mathematics, and fortification, and when he died at eighty, he was preparing a treatise in support of his claim to the invention of the telescope....(Giambattista Della Porta, Dramatist: by Louise Ceorge Clubb, 1965)

<![if !supportLineBreakNewLine]>

Recent Additions To This Site.
"We must also have a special care to know the right ministering of a compound, and how to find out the just proportion of weight therein; for the goodness of the operations of things, consists chiefly in the due proportion and measure of them: And unless the mixtion be every way perfect, it availeth little in working."
- GIAMBATTISTA DELLA PORTA (John Baptist Porta)
-- Natural Magick

<![if !supportLineBreakNewLine]>
<![endif]>



<![if !supportLineBreakNewLine]>
<![endif]>
Midway through my 20-year career in the U.S. Army, flying helicopters in exotic environments about the globe, my dear grandmother, Mary Magill, passed away following a long illness. Upon my next return home on military leave of absence, my mother gave to me two great treasures remaining behind from the disbursement of grandmother's estate. One, a wonderful old print of a boy and girl obviously lost in the woods, a item we had all admired as children as "Hansel and Gretel at Grandma's house." The second, a carefully wrapped, well protected old book that had been discovered hidden under my grandmother's bed after her death. Just its obvious age insured the book was of great value, but its subject, Natural Magick made it especially interesting. It wasn't until my eventual retirement, 10 years later, before I began to discover what a significant legacy I had actually been bequeathed. Once having time to closely examine the book and deciphering the old English & Latin text, faded but very intelligible, I began to gain an inkling of what a true treasure of knowledge this ancient volume contained. The book had been published late in the life of the author, John Baptist Porta, in 1584, it was the culmination of his life's work, complete with inserted corrections and updates written in Latin. It was a massive volume, containing 20 sub-books, covering a wide range of topics. If it catches anyone else's attention and interest as it has caught mine...please enjoy!
Scott "Omar" Davis

<![if !supportLineBreakNewLine]>
<![endif]>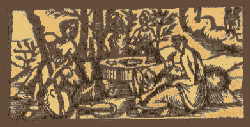 <![if !supportLineBreakNewLine]>
<![endif]>
17 Sep 1995 - "Updated Home Page" - Increase Information about Site and Project.
17 Sep 1995 - "Glossary/Index Changeover" - Began changeover of Glossary reference system for existing document.... existing internal hotlinks may not work until this is complete.
17 Sep 1995 - The Fifth Book, "Which treateth of Alchemy, showing how metals may be altered and transformed, one into another" is nearing completion - and should be posted within a week. 17 Oct 1995 - Part I of Fifth Book posted. Increased work on expanding index, number/accuracy of links....
2 February 1997 - Returned from 1 year Leave of Absence (Cairo, Egypt)
19 April 1997 - Extensive reworking of existing pages and links. First 10 Chapters of "Of the wonders of the Loadstone" Chapter VII posted.
19 May 1997 - Completed Book III ("Of Production of new Plants") - Chapters I-X
1 June 1997 - Completed and Posted the first five chapters of Book IV ("Of increasing Household stuff")
15 June 1997 - Added to Book V - "Of Changing Metals"
5 July 1997 - Posted initial Chapters for Books V-IX. Continued update on Reference Index.
12 Oct 1997 - Completed Book XIII - "Of Tempering Steel."
6 Nov 1997 - Posted initial Chapters for Books IX-IX.
16 Nov 1997 - Completed and posted Chapter XV. Continued update on Reference Index.
14 Feb 1998 - Added Chapters on Bread Making (Book 4) - due to special request.
26 Mar 1998 - Completed primary chapter "headers" for all books...Building master "header" index.
1 June 1998 - Completed Book XIV - "Of Cookery" -- Posted.
30 June 1998 - Completed Book XVII - "Of Strange Glasses" -- Posted
18 July 1998 - Completed Book II with Hyperlinks - Reposted all pages. Began
work on Chapter XIX. "Of Pneumatic Experiments" ("Concerning Wind-Instruments.")
23 July 1998 - Completed/Posted Book XIX.
24 July 1998 - Added "Misc. Items" section to home page.
1 Oct 1998 - Completed/Posted Book III, w/links updated.
27 Nov 1998 - Updated Book IV with current work in progress/Added to "Author" page.
15 Dec 1998 - Revised/completed Handwritten portions of Book V - (From 1957 facsimile).
4 Jan 1999 - Began addition of L. Clubb's "Della Porta's Life", from 1965 edition of "Giambattista Della Porta, Dramatist" (See: "Author" page)
17 Jan 1999 - Completed/Posted Book IV, w/links updated.-Started additions of excerpts from:
(Giambattista Della Porta, Dramatist: by Louise Ceorge Clubb, 1965)
(Edward Rosen, Forward by Harlow Shapley, Henry Schuman, Inc. 1947)
8 Feb 1999 - Completed/Posted Book VI, added to excerpts from above.
6 Mar 1999 - Completed/Posted Book VII.
25 April 1999- Completed/Posted Book VIII.
2 July 1999 - Completed/Posted Book IX.
1 Sep 1999 - Completed/Posted Book X

30 Oct 1999 - Completed/Posted Book I, Posted 1558 - "Magia Naturalis" (Latin) (gratefully rec'd from Dr. Laura Balbiani)
11Nov 1999 - Posted Book III || Book IV 1558 - "Magia Naturalis" (Latin).
28 Dec 1999 - Completed/Posted Book XVI.
7 Jan 2000 - Completed/Posted BOOK XVIII
19 Feb 2000 - Produced and offered CD - ROM of entire "works". - Natural Magick Books
28 Dec 2004 - Added Photo's "Porta Related" Photo's from Sander Blom
<![if !supportLineBreakNewLine]>
<![endif]>

"So then, these are the foundations, as they call them, of all mixt
bodies, and of all wonderful operations: and whatsoever experiments
they proved, the causes hereof rested (as they supposed) and were to be
found in the Elements and their qualities."
-- Natural Magick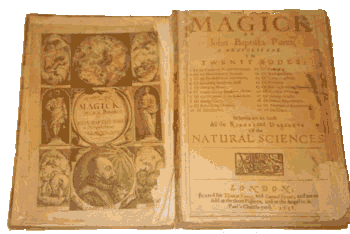 Cira 1880's Advertising Handbill w/Porta Reference - "Camera Obscura"
Porta Related Pic's - Sander Blom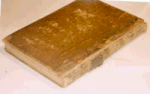 "But is such a thing fit to be discovered to the people? shall I do such
an unworthy Act? Ah! my pen falls out of my hand. Yet my desire to help
posterity, overcomes; for perhaps from this gleaning as it were,
greater and more admirable inventions may be produced."
-- Natural Magick