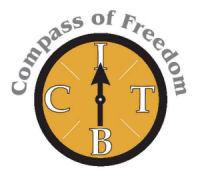 (MAJ, U.S. Army, RET)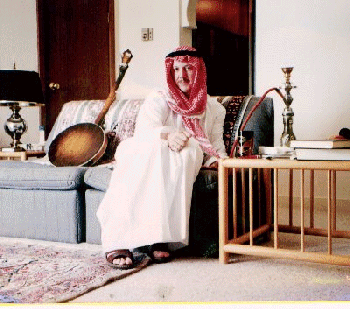 "Omar" - Abu Dhabi, UAE - Jan 1992
With Stelling "Sunflower" (Banjo)
---

(Now Available!)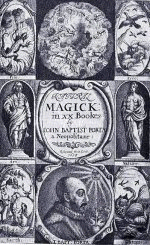 "Natural Magick" - John Baptist Porta CD ROM
---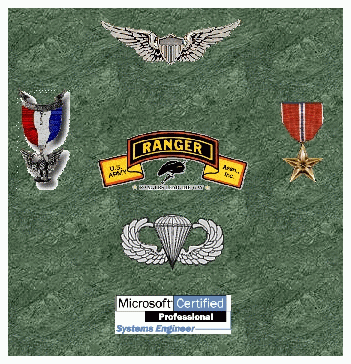 "Survivor" - Preston Sambo's 6th Grade Class
Chico Elementary, Central Kitsap School District 1961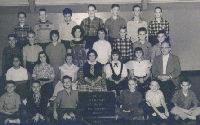 1967 Grad - Central Kitsap High School, Silverdale, WA
1971 Grad - Washington State University - BA Economics
1982 Grad - Florida Inst. Technology - MS Transportation Management
1986 Grad - U.S. Army Command and General Staff College
MAJOR, US Army (RET-1991)


---

Resume

Scott Lincoln "Omar" Davis
12207 Crossridge NW, Silverdale, WA 98383
(360) 697-7412 / (360) 692-3632

---
Professional Profile
A results-oriented versatile technology engineer/educator & advanced technology advocate with a strong background in transportation management, aviation logistics, project management, education and LAN/WAN installation, administration and integration.
---
Objective
(Happy in current work environment)
Seeking a position as a network systems engineer, with a industry leader, designing, implementing, installing, troubleshooting, maintaining, and modifying local or remote area networks, working with state of the art technology, including advanced/sophisticated IIS/Web site administration/construction/installation management. MCP, MCP+I, MCSE.
---
Professional Experience
Network Engineer/Information Systems Technician. Central Kitsap School District, Silverdale, WA. - since 1992. (Present Employer)
Management/Office/Educational software integration training and support. Novell /Microsoft NT administrator/network engineer (15 Servers/2000+ users). Hardware/Software/Network Repair Maintenance, troubleshooting. education, software management, configuration and instruction. Planned, established and currently manage local area networks for district schools, to include file server (Novell/NT) installation/administration and management, staff administrative and student educational software deployment and classroom integration.
US Army 1971-1991
Commissioned Officer/Major (O4-RET), 20+ years
Basic/Advanced Officer Mgmt. courses, US Army Command and General Staff College Graduate, US Armored Unit Commander (Platoon/Company), Five years in Air Cavalry (E troop (Air) 1st Cav , Ft. Wainwright, Alaska - 20+ years, rotary wing aircraft operations in both domestic & international environments, worldwide foreign military sales support , avaiation logistics, shipping, receiving & warehouse operations in arctic, desert, jungle and temperate climates. Desert Storm/Desert Shield," organized Army Aviation Materiel Support for Army aircraft used in the Persian Gulf region. Coordinated a major transportation and logistics operation to pack and ship required spares and support in extreme urgency. Established a US Army aviation supply depot in Abu Dhabi, United Arab Emirates, and managed it utilizing a contract civilian work force, supporting combat operations to the North. Received the Bronze Star Medal in 5/91 for meritorious service in support of military operations against a hostile force. Developed, wrote programming code for and implemented a depot management parts management program that automated the planning and ordering processes in advance of major aviation equipment and aircraft overhauls at the Army Aviation Systems Command. Last two years of active duty served as personal Administrative assistant/officer for MG John Stanford, US Army (RET) - Superintendent of Seattle public schools, 1997-1999.
Aviator (Rotary Wing - Rated Helicopter Pilot/Test Pilot Certified)
Airborne & Ranger Qualified
Armor Officer Basic Course
Transportation Corps Basic Course
Supply Officer Course
Transportation Corps Officer Advanced Course
Test Pilot Qualification Course
Transportation Officer Advanced Course
Command And General Staff College
---
Education
High School, Central Kitsap High School, Silverdale, WA. 1967
MS, Transportation/Distribution Management, Florida Institute of Technology, Melbourne, FL. 1983
US Army Command and General Staff College, 1986

BA, Economics, Washington State University, Pullman, Washington, 1971.
Advanced Islamic Studies, Al Azhar University, Cairo, Egypt 1995-96.
---
Personal
Practicing Muslim Family, 2 daughters, Sarah (13), Mariam (10). Hobbies: Accomplished 5-String Banjo player (Bluegrass), Running, Swimming. WW Web site/page construction/management. (Below)
---
References
Web:
Resume/Biography: http://members.tscnet.com/pages/omard1/resume1.html
Home Page: http://members.tscnet.com/pages/omard1/omarx.html
Natural Magick - John Baptist Porta: http://members.tscnet.com/pages/omard1/jportat5.html
Available Upon Request.


---

"Bio" - Scott L. "Omar" Davis
Born at Swedish Memorial Hospital, Seattle, WA, 16 August 1949. Father - Robert L. Davis, Mother, Dolores M. Davis. Grew up as a US Navy dependent on West Coast and in South Pacific. Attended High School and graduated from Central Kitsap High School, Silverdale, WA., in 1967. Graduated from Washington State University in June 1971, BA Economics. Commissioned 2Lt US Army (Regular). Attended U.S. Army Armor Officers Basic Course, Ft. Knox Kentucky, US Army Airborne and Ranger Courses, Ft. Benning, Ga. prior to assignment to 82nd Airborne Division, Ft. Bragg, NC. 1972-73 2nd Infantry Division as tank platoon commander on DMZ in South Korea. Assigned as floating craft unit commander in Transportation Corps on return to US. Rebuilt protective breakwater Azores, Portugal. 1975 attended U.S. Army Rotary Wing Flight School and became rated aviator. Also attended advanced flight training and obtained test pilot certification. 1976-81 assigned to E-Troop (Air), 1st Cavalry, Ft. Wainwright Alaska. Flew reconisance, test flight, training, medevac and routine ferry missions throughout Alaska. Reassigned to US Army Transportation School as instructor. Obtained MS in Transportation Management. 1984-86 served as Division Transportation Officer, 3rd Armored Division, Frankfurt Germany. From Europe, sent to US Army Aviation Material Command, St. Louis Mo. Served as aviation logistics officer and Deputy Director International Logistics (foreign military sales - US Army Aircraft and aviation equipment. Conducted numerous delivery missions to sensitive regions in Central America (El Salvador, Honduras and neighboring countries.) Participated in Operation Desert Storm/Shield. Operated aviation supply depot for critical aviation supply items in Abu Dhabi, UAE. Married Mayada Hammato, born in Beirut, Lebanon, at end of hostilities prior to return to U.S. Have since, retired from US Army, had two daughters, Sarah and Mariam. Recently (1997) returned from 1 year leave of living in Cairo, Egypt. Studied Arabic and Islamic studies at Al Azhar University, Cairo Egypt (1997). Traveled/lived in other middle east countries (Jordan, Israel, Syria). Extended travels (Tablique/Jamat) in Northern Pakistan/Occupied Kashmir/Afghanistan (thru Khyber pass). Summer 2000 - Extended Travel, northern Turkey. Currently employed with the Central Kitsap School District , Silverdale, WA. as a Enterprise System Engineer - (Since 1992).