Northeastern North America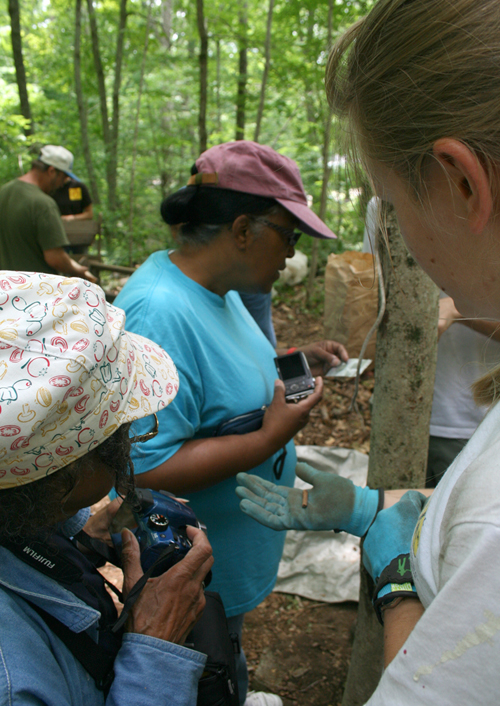 My research in this region focuses on Native American communities in southern New England and their long-term histories of continuity and change through centuries of European colonialism. Specifically, I conduct archaeological field research on the Eastern Pequot Tribal Nation's historic 225–acre reservation in southeastern Connecticut as part of the annual Eastern Pequot Archaeological Field School. The project has the combined objectives of (1) assisting the tribal community in locating, documenting, and managing their cultural and archaeological sites on the mostly reforested reservation first set aside as a reservation in 1683; (2) pursuing research into the complex material and social ways that the Eastern Pequot community negotiated their place in the colonial world of the 17th through 19th centuries through the venue of households, landscapes, foodways, gender, agency, and labor; and (3) exploring collaborative and community methodology, ethics, pedagogy, and the politics of heritage in indigenous archaeology field schools.
The Eastern Pequot Archaeological Field School project is currently or has been funded by the following:
The Eastern Pequot Archaeological Field School project began in Summer 2003 at the invitation of the Eastern Pequot Tribal Nation to initiate archaeological surveys and testing on their traditional lands. The research is a fully collaborative effort involving tribal members, university archaeologists, and undergraduate and graduate students in an annual UMass Boston archaeological field school. The course attracts students from around the country, and it also serves the graduate students in the UMass Boston M.A. Program in Historical Archaeology. Tribal members participate directly on the field crew as excavators, screeners, and cultural advisors. One goal of the endeavor is to explore the possibilities of an indigenous archaeology and the attendant impacts on community relations, politics, field methodology, pedagogy, and archaeological interpretation. You can find published articles on the research by consulting my curriculum vitae webpage.
To further develop this aspect, I led an advanced seminar at the Amerind Foundation in Dragoon, Arizona, in October 2005 on the topic of collaborative indigenous archaeologies, drawing archaeologists and Native Americans from several regions in North America. A book on these results was published by the University of Arizona Press in October 2008: Collaborating at the Trowel's Edge: Teaching and Learning in Indigenous Archaeology.
See side bar for more links to media coverage of the project - it includes campus articles, radio clips, and newspaper articles.
Eastern Pequot Archaeological Field School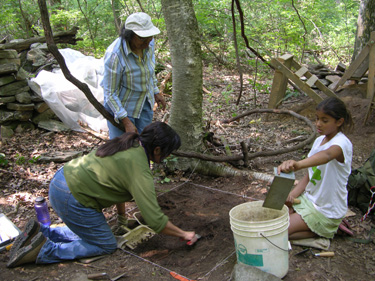 THE FIELD SCHOOL IS NOT SCHEDULED FOR 2019. My apologies to any potential applicants. Please check back here in January 2020 to see if the 2020 summer field school is scheduled.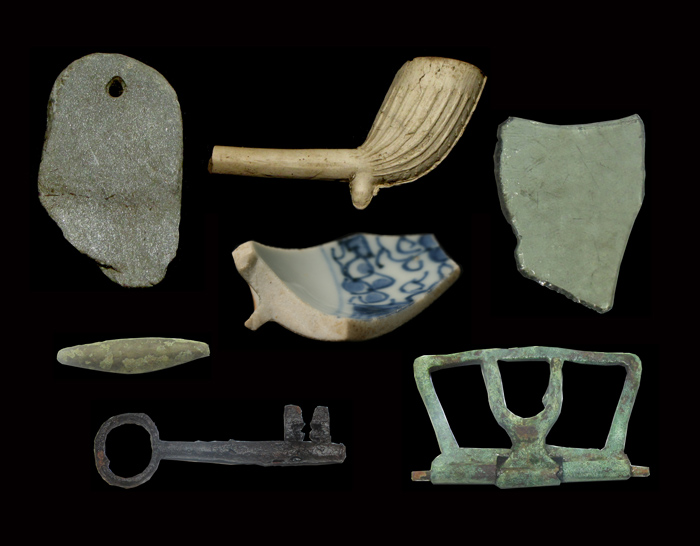 FIELD CREW PICTURES, 2004-2018
Summer 2004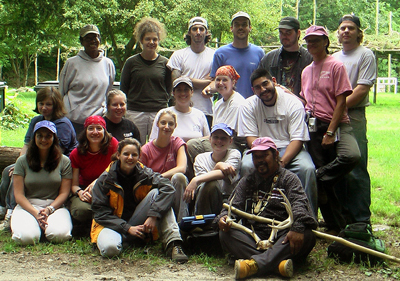 Summer 2005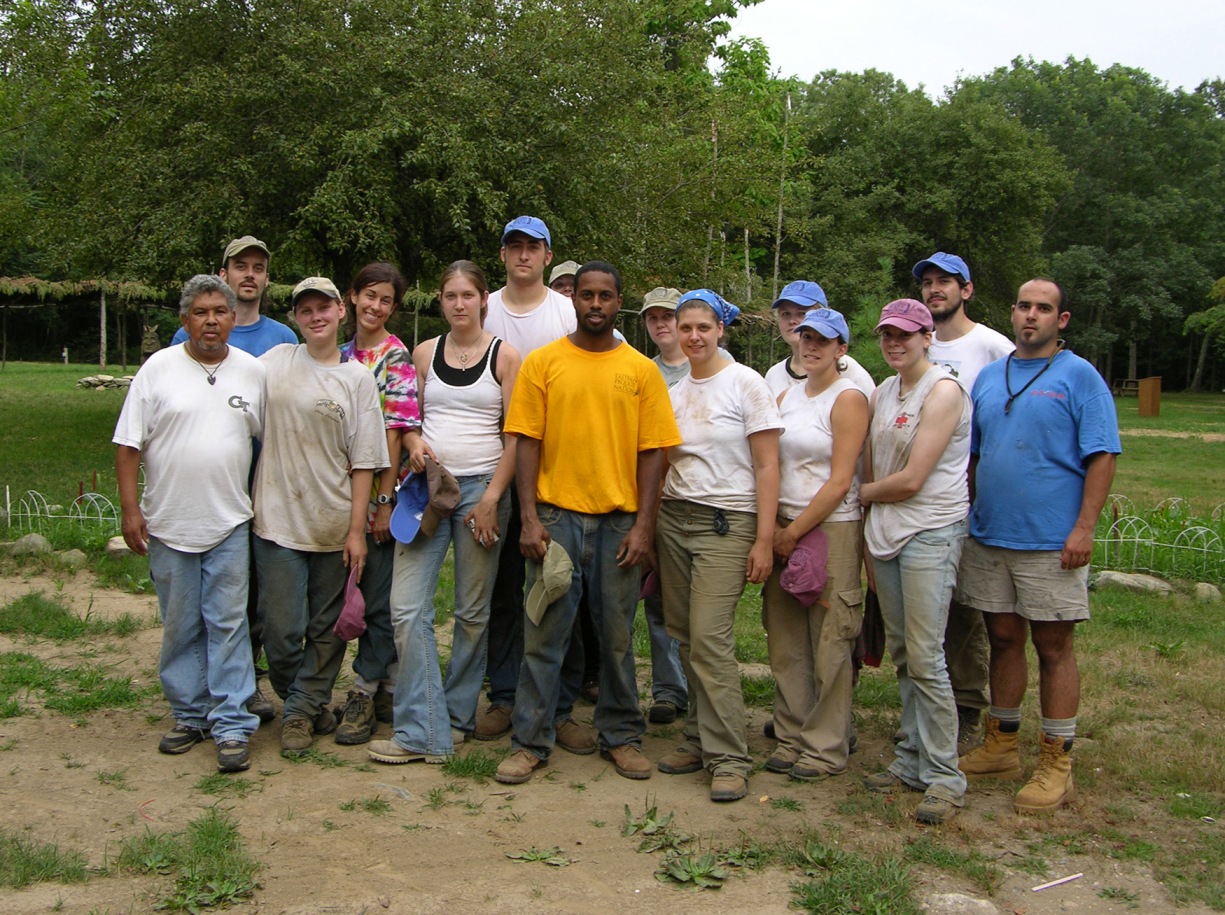 Summer 2006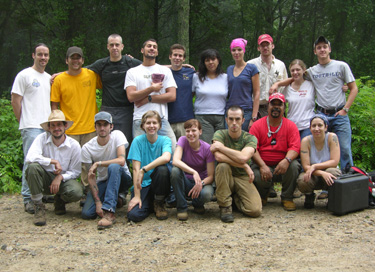 Summer 2007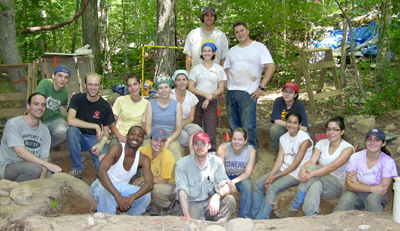 Summer 2008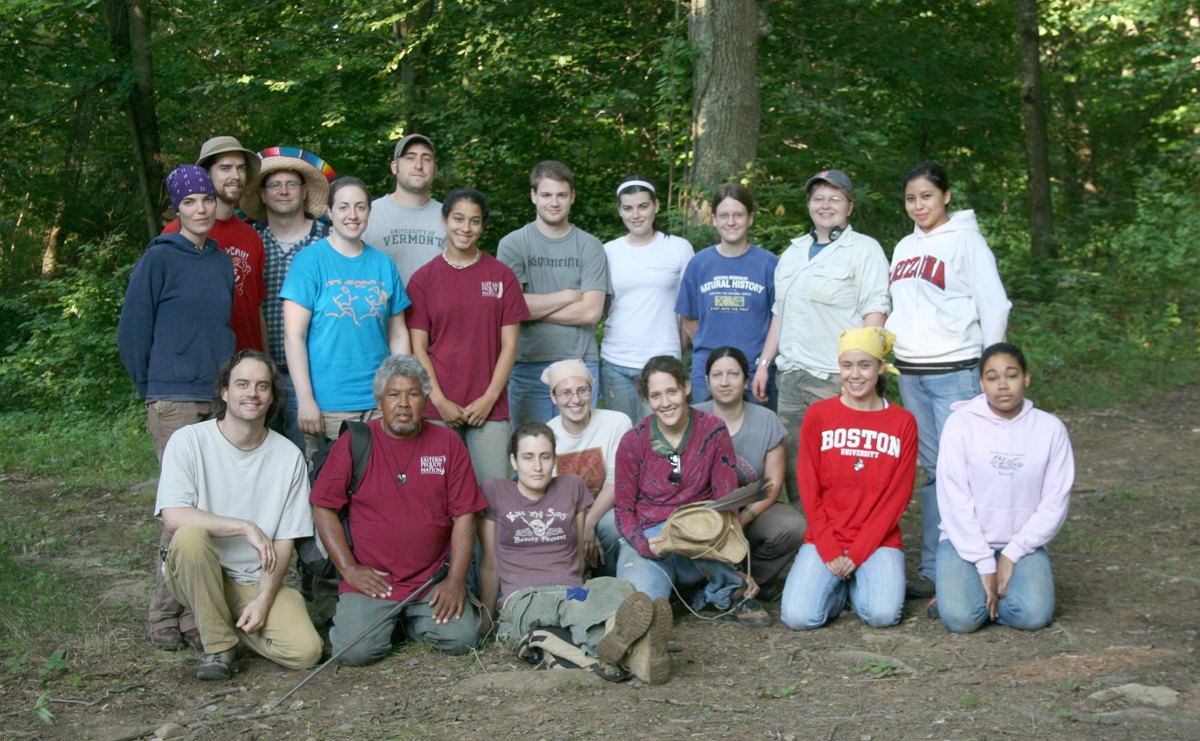 Summer 2009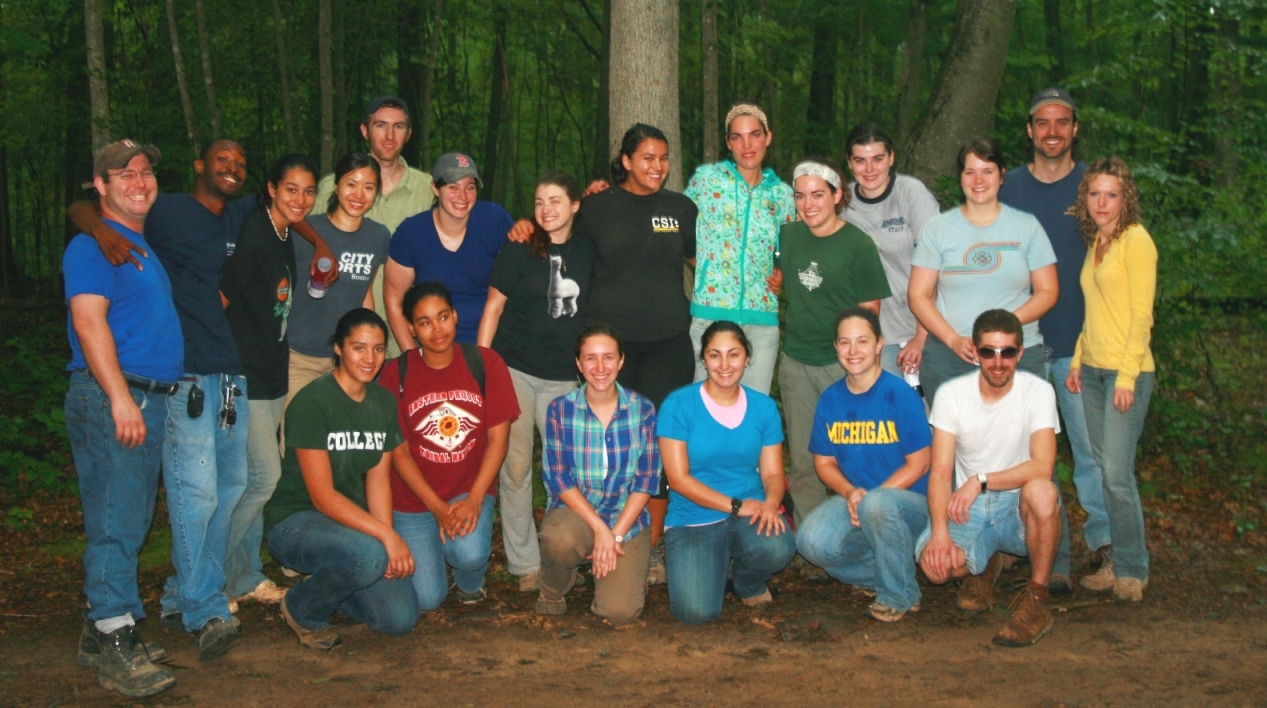 Summer 2011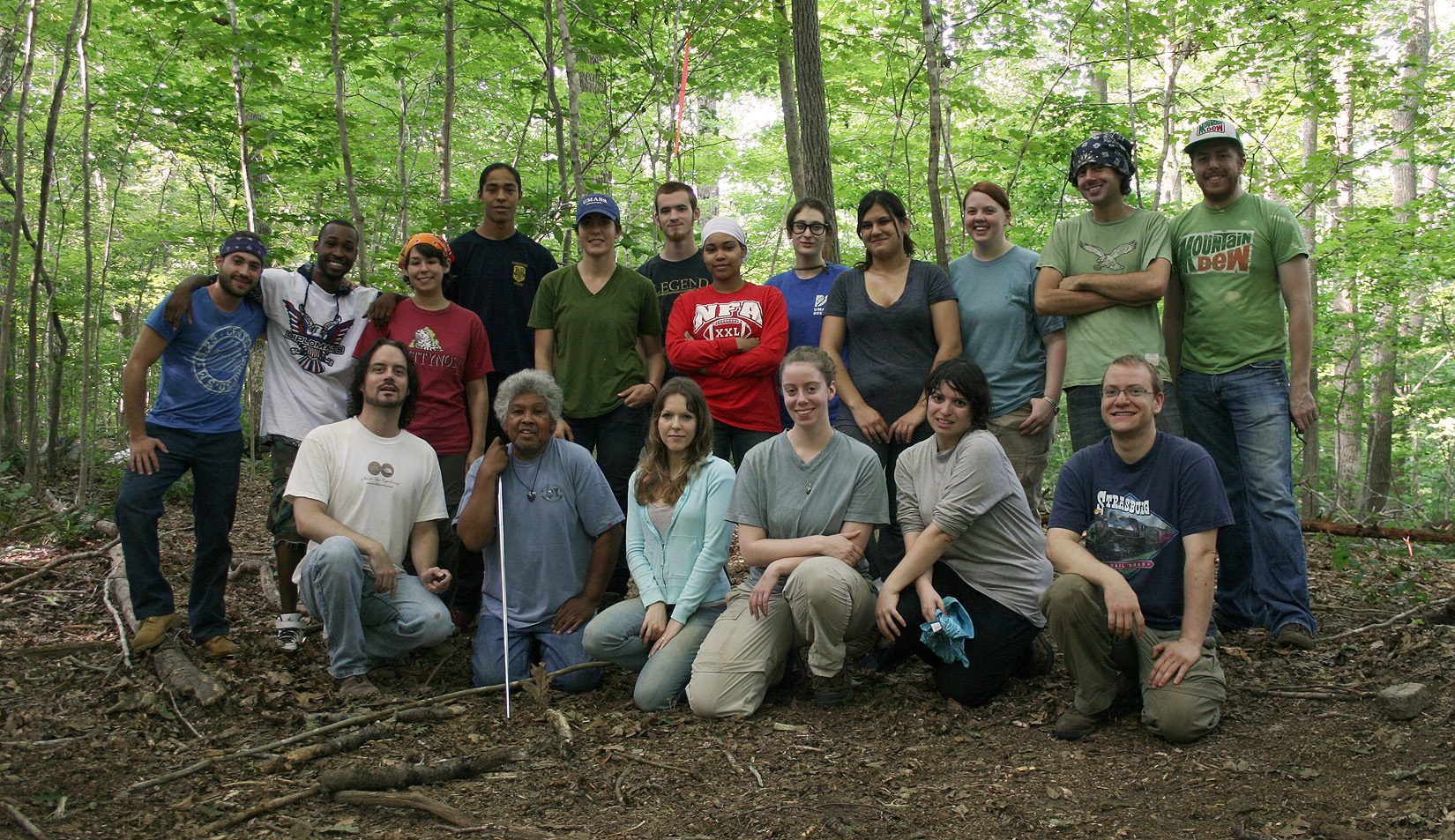 Summer 2013
Summer 2015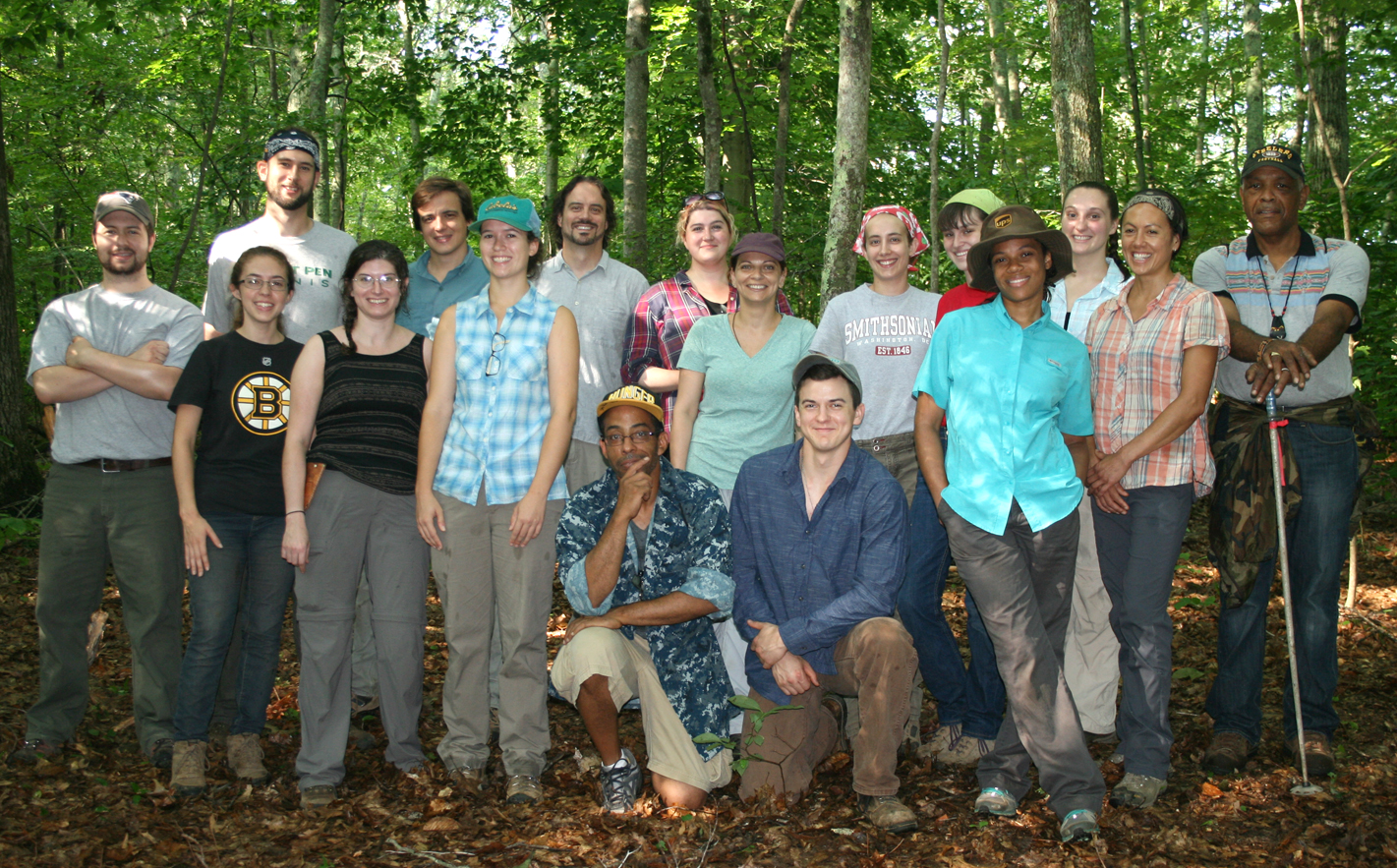 Summer 2018